Uncover the top 5 benefits of a toll-free number for StartUps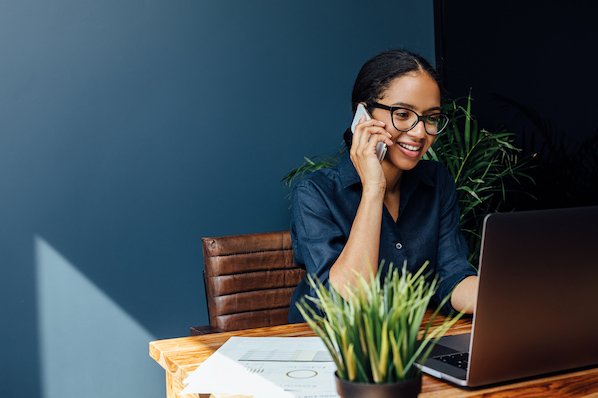 Being in the spotlight is just one part of starting a business. You also have to innovate and deal with disruptions effectively. This isn't as easy as it sounds. Lack of efficient planning can result in startup breakdowns since the build-up goes through many leaps and bounds. Smart business techniques can be implemented to increase brand recognition and sales performance by implementing a well-established plan of action.
For a small business or startup, managing calls from customers and prospects can be challenging. Budgets are aggressive. Efforts are extensive, and ambitions are high, and so are anxiety and excitement in running a small business.
You are probably running a small business or a startup because you are here. For managing customer calls and support systems, you want a toll-free number for your business too. You've come to the right place!
Please allow us to give you a brief overview of what a toll-free number is and what it can do for your small business or startup before we help you obtain one.
What is a tollfree number?
A number that enables customers to call a business without incurring any charges. These calls are paid for by the business.
The terms "1800 numbers" or "1-800 numbers" are also commonly used to describe toll-free numbers.
Customers can use a toll-free number for free. Businesses pay for toll-free numbers.
What are the benefits of having a toll-free number for your small business or startup?
Small businesses and startups can benefit from toll-free numbers in more ways than one. I have listed just a few of the business goals you can achieve with a toll free number:
Build a better brand image
Free calls and toll-free numbers still excite prospects and customers and foster greater business trust. But don't take our word for it. "What impact does a business offering me the option to call for free have on my mind?
Consumers perceive Toll-free numbers as more significant, credible, and legitimate.
For a team of one up to a group of hundreds or thousands of support agents, a toll-free customer care helpline can be established. No matter whether you run a small business alone or with a small team, toll-free is a viable option.
You can also map the individual phone numbers of your new support agents to the same toll-free number as your company grows. Again, there is no need to change the toll-free number at any time.
Low-cost call management solution
With cloud-based telephony solutions, toll-free numbers are no longer exclusive to big businesses. Today, the cost of setting up a toll-free number is around the same as your home broadband.
There is no need to set up any hardware. Everything is hosted in the cloud. Therefore, there is no capital expenditure required.
Billing is done on a pay-per-use basis. This ensures that only minutes are billed.
Greet customers with a warm welcome
Using an IVR system (Interactive Voice Response System), you can create a customized welcome message for a toll-free number. You can greet customers when they call your company's tollfree number with a personal message, such as:
"Good Day! Thanks for calling us. We are connecting your call to one of our executives."
That's a great way to welcome your customers, isn't it? Of course, it is. Your customers will be delighted, and this will have a positive impact on customer satisfaction.
Cloud-based business phone systems and toll-free numbers allow you to answer calls from any device. This means that you, your colleagues, and your customers can communicate easily.
Offering a toll-free number will increase your call volume, but with Knowlarity, this growth can be managed. In addition, auto Attendants, simultaneous call forwarding, and call queues are available so that you can handle the increased activity like a larger enterprise.
Get a virtual receptionist.
You can use your toll-free number as a virtual receptionist if you have different teams and departments managing your small business.
With Knowlarity, you can get a toll-free number. Your existing number can be transferred for free, or a new number can be provided to you immediately if you prefer.  There are no contracts, unlimited SMS and MMS messages, and virtually unlimited calling, all without hidden fees. Call forwarding, advanced call handling, and the ability to pick up calls from any smart device are also available.