Returns And Refunds to Expect from the Car Leasing Company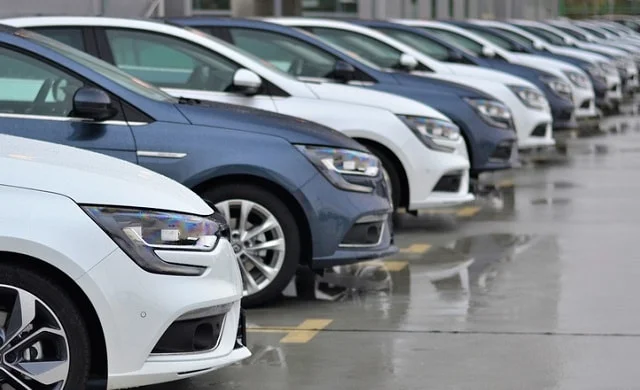 When you lease a car, there are certain conditions put forth by the leasing company which you have to fulfill to rent the car. During the fulfillment of these conditions, you either have to submit certain documents or pay a specific amount. These documents and amounts are important to submit to give the service provider a surety that their assets, i.e., cars, are safe in your hands.
But after you have returned their property or car, it is a must that they return or refund what you have submitted. There are certain situations under which you will not be able to get full refunds on the money you have submitted. In order to get full returns, you must meet the requirements, which are mostly the time requirements.
If you are interested in knowing what returns and refunds you must expect and receive from your car leasing company, then read this article until the last point.
Top 6 returns and refunds you must expect from the rental company
When making deals with the car rental company, you always have to provide some evidence and a source of a surety that their property will be safe in your hands. Without providing this evidence, you cannot lease a car. After you have successfully provided the evidence and have returned their vehicles after use, it is time that they must return what you have submitted.
Following are some of the refunds and returns that you must demand from the car rental company.
1. Security refunds
There are certain car rental services that will ask for a security or a deposit amount before handing you the car. These deposits are meant to be returned after the successful return of the vehicle to the service provider. It is also possible that the service provider may or may not return you the deposit amount, depending upon the condition of the vehicle. These uncertainties are why people consider the monthly car lease Dubai services where they do not have to pay any deposits and worry about the refunds.
2. Subscription cancellation refunds
If you are not comfortable with the car you have leased, then there is always room for you to change the vehicle or ask for subscription cancellation. After canceling the subscription, the leasing company must refund you the due amount. One thing you need to know is that you will not get complete refunds after canceling the subscription. Moreover, to get the refunds, you also need to inform the company at least two weeks earlier.
3. Personal item returns
One of the qualities the car leasing company must possess is honesty and being fair with their customers. If you have forgotten any of your personal belongings or other stuff in the car and returned it to the company after your lease period is ended, you must ask them for your stuff. The service provider must be honest enough to return what was yours so that you do not regret leasing their vehicles.
4. Document returns
For leasing a car, you must have to submit certain documents like your ID card, your driving license, visa, and passport for no-nationals. These documents are very important to you, and you must not forget to get them back. The service provider must return these documents if they have confirmed the necessary information about you. These service providers may ask for these documents during the car subscription step and they must return them sooner.
5. Review returns
One of the most important returns that must happen between a car rental company and a customer is review returns. It should be from both parties; we know well that the person leasing the car always shares their reviews and experience with the service provider. But it is also important that the service provider also share their reviews and experience with the person. These reviews and responses enhance their experience and make them use the service again.
6. Price difference refunds
If you have leased a car and later you find out that there are other rental companies that rent similar cars at a low price, then you can claim refunds. After confirmation, the leasing company must refund you the amount they have charged extra compared to other service providers. You must remember that not every leasing company will agree to make such refunds. It is better to opt for monthly car lease Dubai located services for a better experience and fair refunds when required.
Are you ready for a car lease?
If you want to lease a car and also make sure that you are not having a poor experience with your refunds and returns, then you need to do some research. Doing your homework in finding the best car rental services will help you reach services that will be fair in making refunds and returns. So, make sure to reach the best car rental services in town to avoid difficulties and frauds others do when it is time to refund.